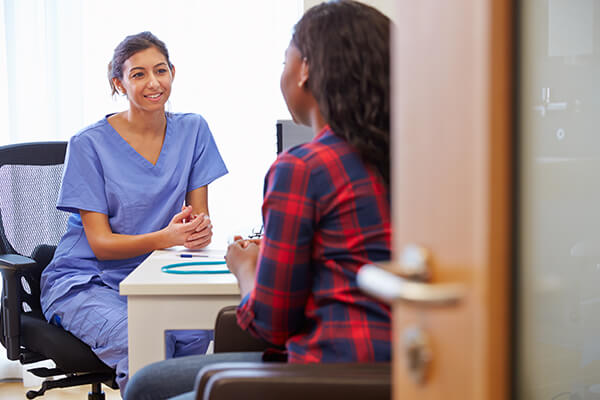 A routine physical exam is essential to monitor your overall health while preventing serious health issues. At Pinnacle Healthcare Services in Alexandria, VA, we offer comprehensive routine physical checkups near you for both men and women. Our physician, Dr. Kurwa Nyigu, is experienced in providing primary care services that review all aspects of your health to offer a personalized treatment plan ensuring your optimal health and wellness.
Schedule an appointment with us today for an annual health checkup near you.
What Are Routine Physical Checkups or Annual Exams?
A routine physical examination assesses the general status of your overall health, including your medical history, vital signs, existing and possible diseases, and vaccination status.
Why You Should Choose Us for Your Routine Physicals
With a reputation for excellence, Pinnacle Healthcare Services provides routine physical exams near you in a compassionate environment. Our board-certified physician, Dr. Kurwa Nyigu, follows a holistic approach to healthcare that ensures patient satisfaction and trust. We work with major insurance providers and offer affordable self-pay options to help you get cost-effective treatments.
What Tests Are Included in Our Routine Physical Exams?
Our routine physical exam includes:
Health History Review

We will review your medical history to know about your:

Current medications
Allergies
Family's medical history
Vaccination history
Lifestyle behaviors, including smoking, sexual health, alcohol use, sleep habits, diet, and exercise

Vitals Check

We will check your blood pressure rate, body temperature, heart rate, and respiratory rate to ensure they are normal and proper.

Physical Exam

We will review your eyes, head, abdomen and chest. A physical exam will also include:

Abdominal Exam – Assesses liver size and checks for the presence of abdominal fluid.
Heart Exam – Monitors your heartbeat for any irregularities or murmur sounds.
Extremities Exam – Assesses your joints and extremities, including wrists and arms, to check for issues or physical and sensory changes.
Lung Exam – Checks your breathing to detect a heart or lung disease.

Laboratory Tests

Depending on your health history and risk for some health conditions, we may recommend lab tests, including:

Complete blood count
Urinalysis
Chemistry panel
A lipid panel test (cholesterol test) if you have a family history of heart disease
A blood sugar test if you are overweight or at risk for diabetes

Screening Tests for Women

Based on the physical examination findings, we may recommend further screening tests for women, including:

Breast Exam – Checks for abnormal lumps that may be a sign of breast cancer or another benign breast condition.
Mammogram – Examines breasts to look for any early signs of breast cancer.
Pelvic Exam – Examines the vagina, vulva, and cervix to check for signs of sexually transmitted infections or other issues.
Pap and HPV Tests – Detects cervical cancer or its risk.
How Does a Routine Physical Exam Help with Preventive Care?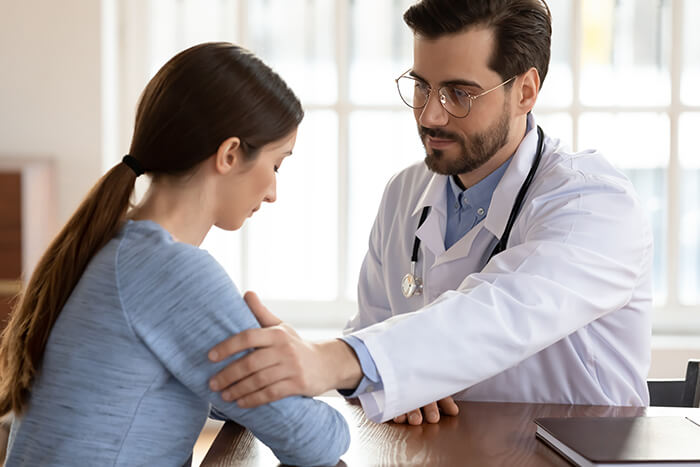 A routine physical exam identifies health problems (diabetes, high blood pressure, and other chronic conditions) in the early stages when they are less severe and easier to treat.
For example, if you have abnormal but mild blood pressure or blood sugar level, our physician, Dr. Kurwa Nyigu, provides an action plan that includes continuing care (medications or simple lifestyle changes) to correct your abnormality and prevent serious health issues in the future.
Routine Physicals FAQs
What Are the Benefits of Routine Physical Exams?
Establish a baseline for your vital signs
Living a healthier lifestyle
Identify and prevent possible health risks
How Often Do I Need a Routine Checkup?
Generally, a routine checkup is recommended:
Once a year for people over 50 years of age
Once every three years for people below 50 years of age
More frequently for people with chronic disease or existing health issues
Will I Get 100% Insurance Cover for My Routine Physical Exams?
Most insurance policies fully cover the cost of routine physicals as a preventative benefit. However, you can check with your provider to ensure whether your plan covers it.
Can I Get the Test Reports on the Same Day?
It takes a few hours to a few days or weeks, depending on test types. For example, lipid panel and complete blood count test reports can be received the same day whereas, blood test reports for diagnosing sexually transmitted infections and cancer can take a few weeks to come back.