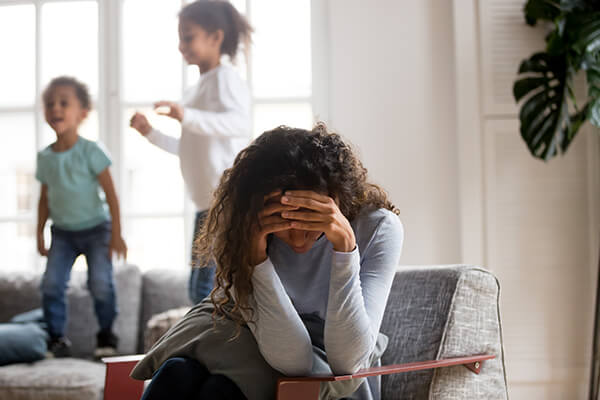 Behavioral health affects your physical and mental well-being due to your daily habits such as eating and drinking, addictive behaviors, and exercise. We often forget that we need to take care of both our physical and mental health in order to live our best lives.
That's where Pinnacle Healthcare Services in Alexandria, VA, can help you with your behavioral and mental health issues. Our physician, Dr. Kurwa Nyigu, is a board-certified doctor with over 20 years of experience in treating mental and behavioral health issues with utmost care and outstanding results. We will work with you to treat your mental health issues, and personalize your treatment plan according to your problem and its root cause.
What Can You Expect at Our Counseling?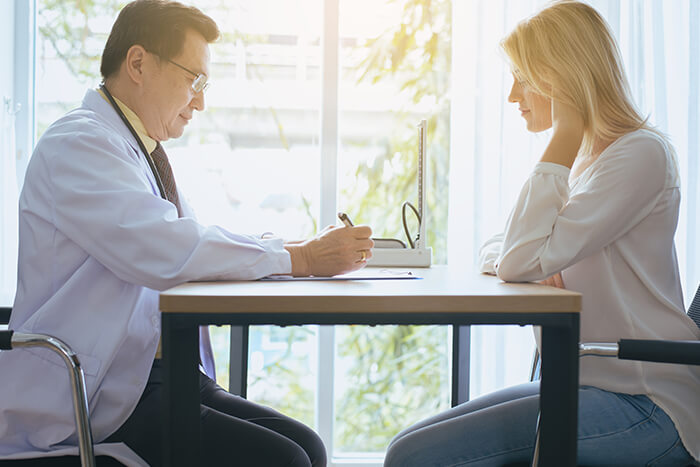 We will talk with you to understand your issues, such as depression, anger management, relationship problems, parenting, suicidal thoughts, and stress.
Ask about any specific symptoms you have been experiencing, including eating disorders, frequent smoking, feeling hopeless, social isolation, and more.
Look at metabolic dysfunctions, chemical imbalances, genetics, and nutritional needs.
Diagnose and treat specific mental health issues and assist with crisis management.
We will create a personalized treatment plan for you based on these factors.
What Conditions We Treat
We help people with mental illness and substance use disorder. We treat the following behavioral and mental health conditions through medication, counseling, and behavioral therapy.
Anxiety
Depression
Post-traumatic stress disorders (PSTD)
Chemical dependency and substance abuse
Psychosis
Memory problems
Grief and bereavement
Co-dependency
Eating disorders
Personality, bipolar, and self-harming disorders
Our Core Treatment Services
We offer various treatments for behavioral and mental health issues, including:
Stress management counseling
Dialectical behavioral therapy (DBT)
Somatic therapy
Medical detoxification
Individual, family, couple, and group therapies
Medications
Prepare Yourself for Evaluation
A mental health evaluation gives us a clear picture of how you think, feel, and respond, helping to diagnose mental health conditions and co-occurring substance use disorder. It assesses your emotional well-being through a series of questions and also includes physical tests.
Before your mental health evaluation appointment, think about the reasons for the assessment. It is good to write down your thoughts and feelings throughout the days and weeks prior to your visit.
A mental health evaluation is an interview between you and our doctor, which includes these steps:
Authorization and Consent Forms

Before the evaluation, we will ask you to sign a consent or authorization form to have your permission to:

Get medical records, medical history, medication history, and other details
Discuss treatment with your spouse and family members

Suicide and Violence Risk Assessment

We will ask questions, and use your clinical history to evaluate whether you need immediate assistance or psychiatric intervention and act accordingly.

Interview and Written Questionnaire

During the interview and written questionnaire session, we will ask questions about your:

Current symptoms
Substance use and abuse
Present illness
Social history

Medical history
Family history
Psychiatric history

If required, we may refer you to a psychiatrist or other therapist for further assessment.

Other Tests

We may recommend:

A blood or urine test to determine the physical cause of mental disorder symptoms.
An MRI or CT scan if we suspect a nervous system disorder.
Aptitude and memory tests to learn about your cognitive function issues and disabilities.

If you are looking for a behavioral health clinic near you, contact Pinnacle Healthcare Services or today to schedule an appointment.
FAQs
What Services Fall Under Behavioral Health?
It refers to mental health, marriage and family counseling, psychiatric treatment, and addictions treatment and includes services provided by psychiatrists, social workers, neurologists, counselors, and physicians.
How Effective Is Behavioral Therapy?
Behavioral therapy is considered most effective as it has been used to treat several conditions successfully, including anxiety, stress, depression, etc. About 75% of people who enter cognitive behavioral therapy experience some benefits.
Who Needs Behavioral Therapy?
Behavioral problems that persist six months or more could be a sign that your child needs behavioral therapy. These signs include:
Violent outbursts, such as frequent biting, hitting or kicking
Dishonesty
Skipping school
Damaging property
Poor academic performance
Constant fighting
Anxiety that impacts routine activities
Stealing
Using drugs or alcohol
Changes in diet or sleeping habits