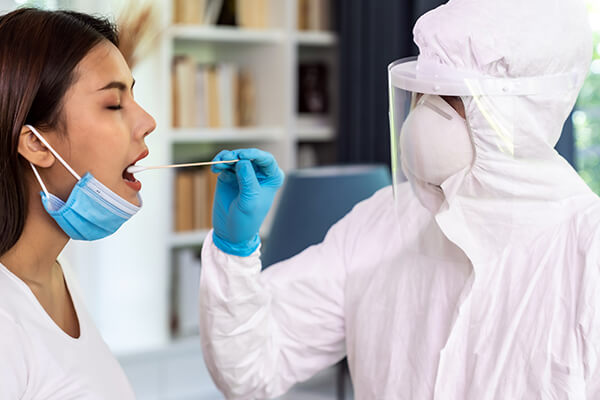 At Pinnacle Healthcare Services, we provide affordable and reliable COVID-19 testing for the communities we serve. We conduct testing in our Alexandria, VA office and provide fast results to meet the demands of patients who lead busy lives.
We offer both the standard PCR testing and also the Rapid Antigen testing for COVID-19. The PCR testing is recommended if you plan to travel. Rapid antigen tests deliver quick results and are recommended if exposed to someone infected with COVID-19.
Schedule an Appointment
(703) 957-9420
About COVID-19 Test Types
COVID-19 PCR Test
Tests for acute symptomatic or asymptomatic covid-19 infection. Test can be performed at any time in the course of the infection. For accurate assessment of presence of covid-19 infection, CDC recommends testing 3-5 days post-exposure. If the test is done earlier and is negative then retest in 5-7 days to accurately ascertain absence of infection. At Pinnacle, Covid-19 PCR results are available by the next day for all samples collected in the office no later than 1:00pm.
If you want a PCR test for travel, it is best to get 48-72 hours before your flight takes off. Getting tested sooner than 3 days before traveling is not recommended as the result may not be accepted by the area you are traveling to.
COVID-19 Rapid Antigen Test
A swab sample is collected and test is run in the office. Results are available almost immediately; typically within 15-30 minutes of testing depending on the volume of patients being seen. These tests are being performed on site under a CLIA waived lab.
This test is typically not accepted for international travel.
Cost of Test
PCR Test: $150.00 *
Rapid Antigen Test: $80.00**
* Cash and credit card accepted
** Insurance Accepted, but please check with your carrier first or call our office to verify.
The COVID Testing Process: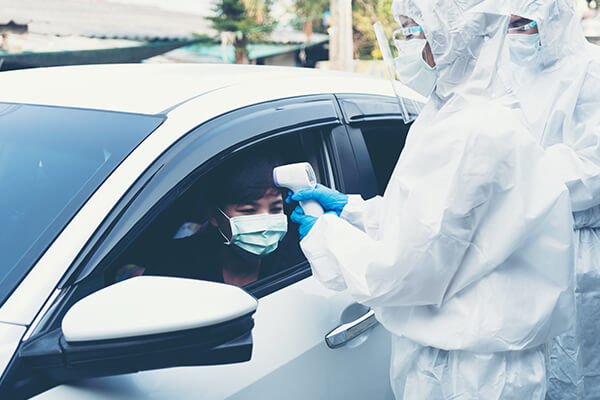 We encourage that all patients request appointments for their testing, but walk-ins are accepted. Upon arrival at our office for your COVID-19 testing:
Please wear a mask when coming to check-in with our front staff
We will have one of our team members swab you for testing
You may wait in your car if you are waiting for your rapid PCR test results
Obtaining Your COVID-19 Test Results:
PCR test results take 24-48 hours. Rapid Antigen test results take 15-30 minutes.
We ask that you plan your timeline for results accordingly if you are required to get testing for travel or work purposes. Our team will call you or email to deliver your test results.
Patient volumes have increased all around the state for testing, please be prepared to have varying wait times depending on the time of day. Earlier times of day have typically shorter waiting times.